Endodontia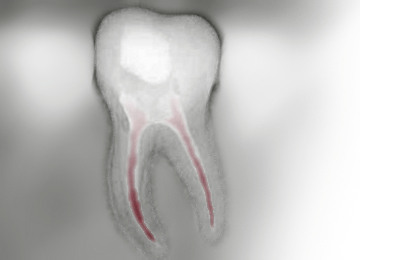 Root therapies help to maintain a tooth's functionality. Endodontia permits the conservation of natural teeth with it's latest scientifical innovations and sophisticated solutions. Succesfully terminated root therapies are complex and highly challenging for the executing medic.
We apply electronic linear measurements and magnifying glasses during surgery to be able to find finest root canals. Using special instruments like flexible, rotating titanium files, we can dress the root canals automatically. Also bacteria is fought against with technical innovations like laser-supported sterilisation methods. The canal is eventually closed with bacteria-resistant, tissue-friendly filling material.
A successfully terminated root therapy may avoid future costs for dental prostheses and medical interventions. It preserves the substance of the tooth.